Silver Award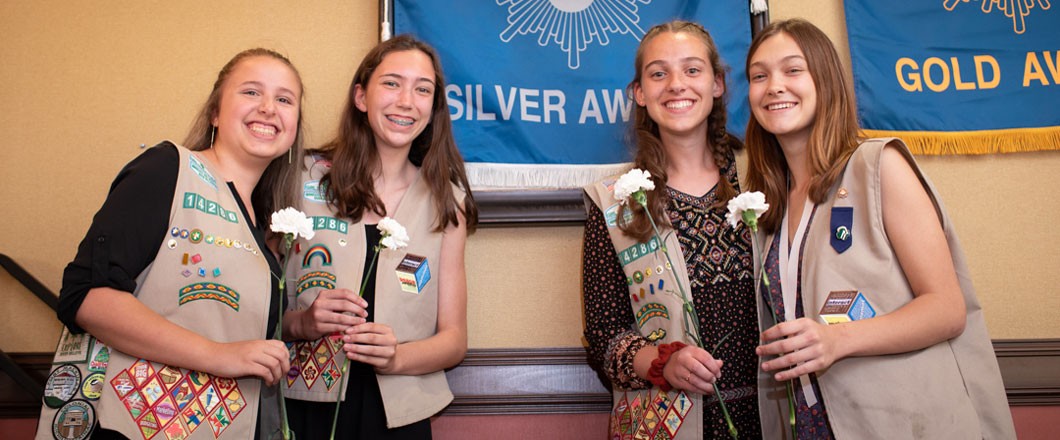 Have you ever looked around your neighborhood or school and wondered how you could make a change for the better? Make it happen by earning the Girl Scout Silver Award—the highest award a Girl Scout Cadette (grades 6-8) can earn!
Steps to Earn the Silver Award
Earning the Girl Scout Silver Award involves the time to complete a Journey (step 1), and then a suggested minimum of 50 hours to complete steps 2-10.
Council Approval
Girl Scouts River Valleys' approval is needed prior to beginning your project. Girls wishing to do their Silver Award and who are in eighth grade need to submit their proposals by May 1 of their eighth-grade year to ensure timely processing and approval of projects before they begin.
Money-Earning for Your Project
If you will be earning more than $100 for your project, be sure to complete the Money-Earning Project Approval Form (PDF). You can find more information on money-earning for Gold and Silver Award projects in your award guidelines.
Finding Support
To learn more about the Silver Award, visit Girl Scouts of the USA's website. If you still have questions, ask us anything!