9/15/2021: Meal preparation guidance has been updated to allow shared outdoor cooking for troop campouts and activities or as part of the program for larger volunteer-led events, following social distancing and masking requirements outlined in the full In-Person Girl Scout Activity Guidance.
Continue >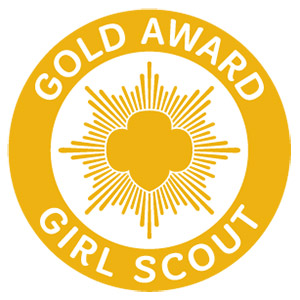 For her Gold Award project, Sheridan addressed low literacy rates and inspired young students to read. She led a team of volunteers to provide her local community with children's and teen books and hosted virtual read-a-thons to promote literacy. Way to promote literacy in your community, Sheridan!
Continue >
Exclusive Fall Cookie Combo Button Reward
07 Oct 2021
There is still time to reach your Snacks & Magazines goals earn the exclusive Fall Cookie Combo Button featuring Piper the Penguin and the 2022 cookie mascot, Katie the Koala.