Gold Award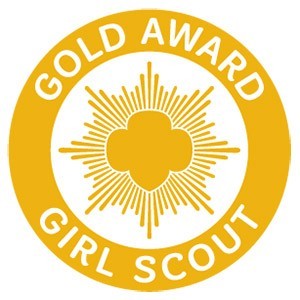 Steps to Earn the Gold Award
Earning the Girl Scout Gold Award involves the time to complete a Journey/Silver Award (step 1), and then a suggested minimum of 80 hours to complete steps 2-9.
Council Approval
Girl Scouts River Valleys' approval is needed prior to beginning your project. Girls wishing to do their Gold Award and who are in twelfth grade need to submit their proposals by May 1 of their graduation year to ensure timely processing and approval of projects before they begin.
Finding Support
Learn more about Gold Award scholarships, the history of the Gold Award, and the benefits of going Gold from Girl Scouts of the USA. Still have questions? Contact us!
Inspiring Gold Award Stories